If your air conditioning isn't running up to par, it's always best to get the necessary AC services before the problem becomes worse. While many Ocean County residents are hesitant to make the call, leaving an issue unaddressed will lead to more expensive repairs or even the need for a full AC replacement. Not only that, if your AC unit completely breaks down, you'll be hot and uncomfortable until an HVAC company comes to fix it. If you're unsure of whether your air conditioning is in working order, there are some signs to look for that would let you know. Another option would be contacting an HVAC contractor for an inspection. If you would prefer to start with the first option, below we will go over what to look for that would indicate you need Ocean County AC services.
Ocean County AC Services | Does Your AC Unit Need to Be Serviced?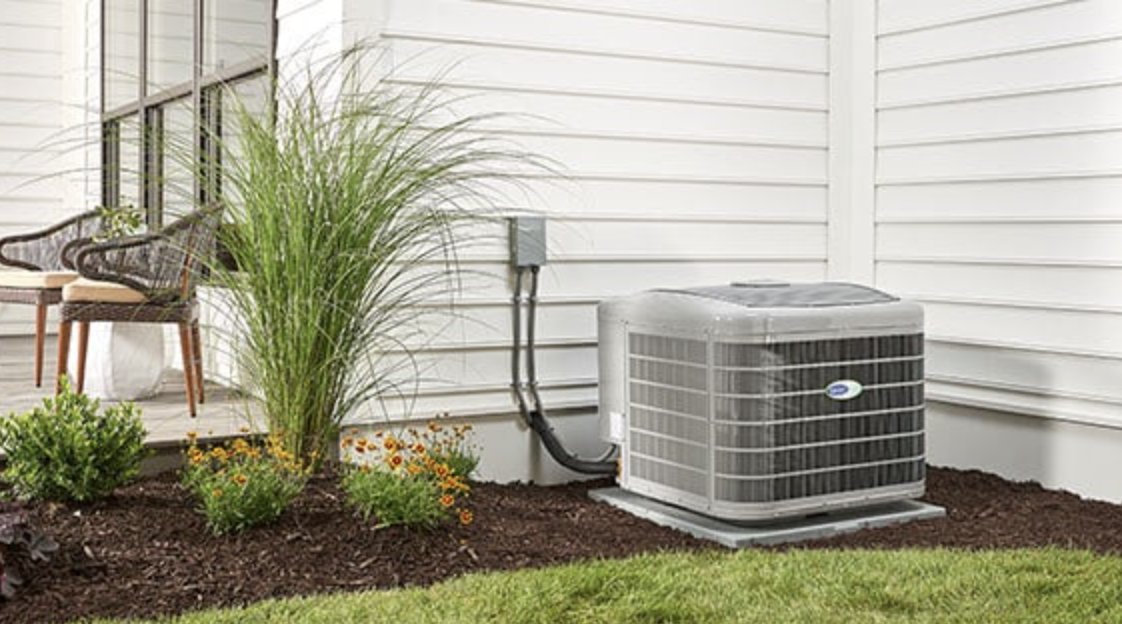 One of the most tell-tale signs that you need Ocean County AC services is if your unit isn't blowing cold air like it should. If you've noticed that your air conditioner is set to a lower temperature than usual but the air coming out isn't as cool, this means that there is an issue with the system. In some cases, all you might need is a Freon recharge. However, if this doesn't seem to fix the problem or keeps happening frequently, there might be a bigger issue at hand such as a refrigerant leak which will require professional services to repair.
Another sign that would let you know it's time for AC services in Ocean County NJ is strange noises coming from your unit. If you start to hear strange grinding, rattling, or hissing noises, this is an indication that there is something wrong with the air conditioner. These sounds are usually a sign of a loose part or low levels of lubricant. In any case, it's best to have an HVAC technician take a look as these issues can quickly turn into bigger problems if left unaddressed.
If you've noticed that your air conditioner has been working overtime without any relief, this is also another sign that air conditioning repair services might be necessary. Running your air conditioner for long periods of time puts a lot of stress on the system which could lead to more serious issues down the line. If you find that your air conditioner is running more frequently than usual or for longer periods of time, it's best to give us a call so we can take a look and prevent any further damage.
Another thing we will mention that would require Ocean County AC services is if your home isn't cooling evenly. If you notice that some rooms are hotter than others or one level of your home is cooler than the rest, it's likely due to an issue with your air conditioner. Uneven cooling is often caused by a blocked air duct or airflow restriction and should be addressed as soon as possible.
Last but not least, if you've noticed an increase in your energy bills but haven't changed your air conditioning habits, this is another sign that air conditioning repair might be needed. An air conditioner that isn't working properly will have to work harder to achieve the same results which uses up more energy and will cost you more money. If you've seen a significant spike in your energy bill and can't pinpoint the cause, it's best to have an Ocean County HVAC contractor come out and take a look as there might be an issue with your air conditioner.
Looking for an Experienced HVAC Contractor for AC Services in the Ocean County, New Jersey Area?
Are you looking for a professional and reputable HVAC company for AC services? East Coat Mechanical Contractors Inc. is a family run HVAC company based in Monmouth County that has been in the industry for more than 30 years. We pride ourselves in providing "Quality and Value" residential and commercial heating and cooling services throughout Central New Jersey. We provide installation, repair, and maintenance solutions for all types of comfort systems. Service towns in the Central NJ  area include: Eagleswood, Brick, Ship Bottom, Tuckerton, Stafford, Lacey, Lakewood, Berkeley Township, Lakehurst, Seaside Heights, Little Egg Harbor, Asbury Park, Jackson and many more! For more information, you can contact us at (732)751-8877 or check out our website.
Monmouth County HVAC Specialists