The comfort of your home or office in Farmingdale largely depends on the effectiveness of your heating, ventilation, and air conditioning (HVAC) systems. A properly functioning HVAC ensures you stay warm during the winter months and cool during the scorching summer heat. But how can you ensure that you are getting the best HVAC services in Farmingdale, NJ? Here's a comprehensive guide to help you make the right choice.
Tips for Finding the Best HVAC Services in Farmingdale, NJ
1. Research and Recommendations:
Begin by asking friends, neighbors, or colleagues for recommendations. Word of mouth is a reliable way to find trustworthy services. Local online forums, review sites, and social media platforms can also provide valuable insights into the experiences of other Farmingdale residents with various HVAC companies.
2. Check Qualifications and Certifications:
An ideal HVAC company should have technicians who are properly trained and certified. Look for qualifications such as NATE (North American Technician Excellence) certification, which is a hallmark of technician proficiency in the HVAC industry. Ensure the company is licensed to operate in Farmingdale and is in good standing with local authorities.
3. Experience and Expertise:
Experience matters a lot in the HVAC industry. Companies that have been in business for many years tend to have a better understanding of the common HVAC challenges faced by Farmingdale residents. They're also more likely to have encountered and solved a variety of HVAC issues, ensuring a quick and efficient service.
4. Services Offered:
It's essential to know the range of services the company offers. Some companies might specialize in installations but not repairs, while others might focus on maintenance but not replacements. The best HVAC companies in Farmingdale typically offer a comprehensive suite of services, including installation, maintenance, repair, and replacements.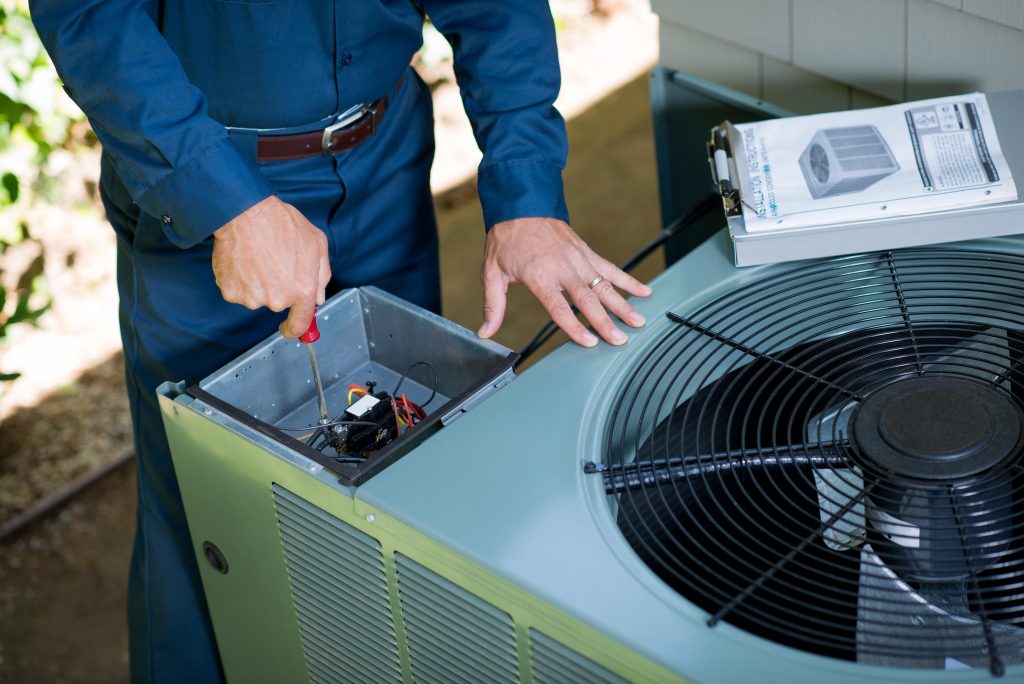 5. Get Multiple Quotes:
While you shouldn't base your decision solely on price, getting multiple quotes can give you an idea of the market rate for HVAC services in Farmingdale. This will ensure you aren't overpaying for services. Remember, the cheapest quote isn't necessarily the best, so weigh cost against the quality of service and reputation of the company.
6. Emergency Services:
HVAC issues can arise unexpectedly. It's crucial to choose a company that offers 24/7 emergency services. This ensures that you're not left in the cold (or heat) waiting for regular business hours to get your system fixed.
7. Check Reviews and Testimonials:
Before finalizing your decision, read online reviews and testimonials. Platforms like Yelp, Google My Business, and the Better Business Bureau can provide insights into the experiences of previous customers. While no company will have 100% positive reviews, consistently negative feedback or unresolved complaints should be a red flag.
8. Ask About Guarantees and Warranties:
The best HVAC companies are confident in the quality of their work and stand behind it with guarantees and warranties. Whether it's a satisfaction guarantee or a warranty on parts and labor, this can provide peace of mind knowing that you're covered if something goes wrong after the service.
9. Visit the Company (If Possible):
If you have the time, consider visiting the company's physical location. This can give you a sense of their professionalism and operations. Are their staff courteous and knowledgeable? Is the office organized and clean? While this might seem like a minor detail, it often reflects the company's overall commitment to excellence.
10. Environmental Consciousness:
As we become more environmentally aware, it's essential to find an HVAC service that is conscious of its environmental impact. Companies that promote energy-efficient products, recycle old equipment, and adhere to environmentally friendly practices are a better choice for those looking to minimize their carbon footprint.
Finding the best HVAC services in Farmingdale, NJ might require a bit of time and research, but the effort is well worth it. By following the steps mentioned above, you'll be well on your way to ensuring that your HVAC system is in the hands of trusted professionals. Remember, an efficient HVAC system not only keeps your space comfortable but can also save you money in the long run by reducing energy bills. Choose wisely, and stay comfortable all year round!
Looking for Professional and Reliable Farmingdale HVAC Services?