Winters can be exceptionally harsh in Farmingdale, NJ, and during such times, a functional furnace isn't just a luxury—it's a necessity. If your furnace breaks down unexpectedly, you'll need a reliable company for emergency furnace repair near Farmingdale, and fast. Here's a guide on how to find the best the job.
Tips for Finding a Reliable Emergency Furnace Repair Near Farmingdale, NJ
1. Start with Online Research:
The first step in your search should be conducting an online query. Simply type in "emergency furnace repair near Farmingdale" into your search engine of choice, and a list of companies will appear. While this will provide a starting point, it's crucial to dive deeper to ensure you choose a reputable service.
2. Check Reviews and Ratings
Once you have a list of potential companies, your next step is to go through customer reviews. Websites like Google, Yelp, and the Better Business Bureau offer a wealth of information about businesses. Look for companies with high ratings and positive feedback. Pay special attention to reviews that discuss response time, professionalism, and the quality of repairs.
3. 24/7 Availability
Ensure the company offers genuine 24/7 emergency services. Furnaces have a knack for breaking down at the most inconvenient times—like in the middle of the night or during holidays. You'll want a company that's available whenever you need them.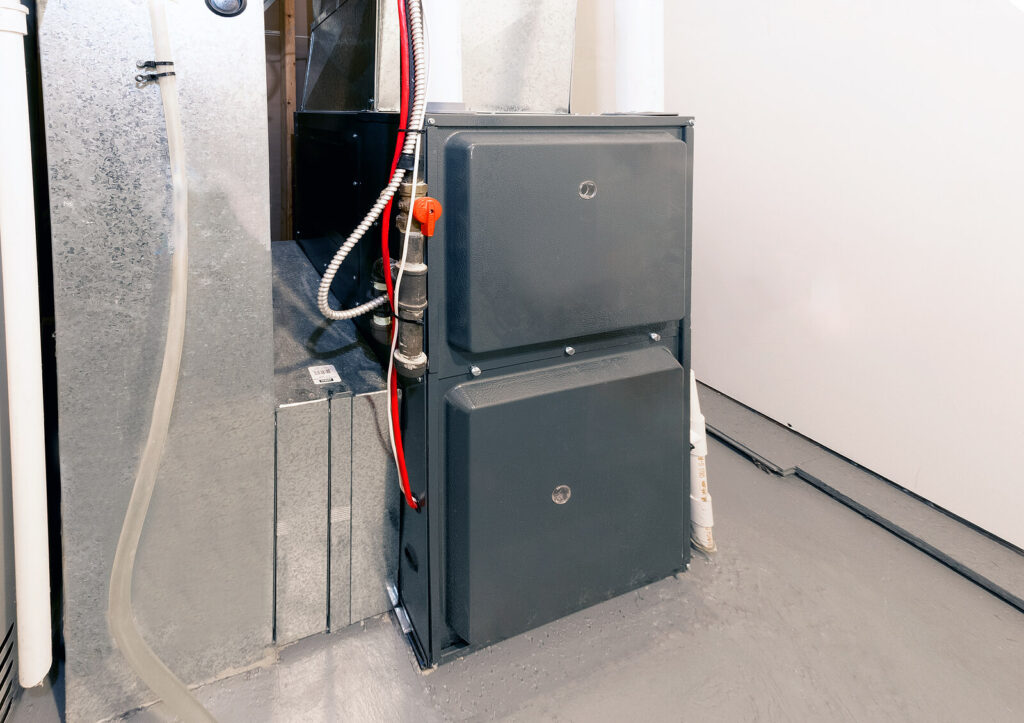 4. Experience and Certification
The last thing you want during an emergency is an inexperienced technician. Check for how long the company has been in business and their technicians' qualifications. It's always a good sign if they are certified by recognized industry organizations, as it usually indicates that the company is committed to maintaining high standards.
5. Local Presence
A company based closer to Farmingdale is more likely to get to your home faster than one located farther away. In emergency situations, every minute counts. A local company will also have a better understanding of typical furnace models in the area and the common problems they face.
6. Ask for Recommendations
Word-of-mouth remains a powerful tool in finding reliable services. Ask neighbors, friends, or family members in the Farmingdale area if they've had any emergency furnace repairs done and whom they'd recommend. Personal experiences can give you an insight that online reviews might miss.
7. Pricing Transparency
While you might be in a hurry to get your furnace fixed, avoid companies that aren't upfront about their pricing. Some might take advantage of the emergency situation to charge exorbitant fees. A trustworthy company should provide a clear estimate—even over the phone—based on the described problem.
8. Evaluate Their Communication
Your initial interaction with the company—be it through a phone call or email—can say a lot about their professionalism. They should sound knowledgeable, willing to answer your questions, and show genuine concern for your predicament.
9. Safety Protocols
Given that we live in a world where health and safety concerns are paramount, it's essential to know the safety protocols the repair company has in place. This includes whether technicians wear protective gear, maintain social distancing, and adhere to other recommended guidelines.
10. Warranty or Guarantee
Reputable furnace repair companies often back their work with a guarantee or warranty. This not only indicates confidence in their work but also gives you peace of mind knowing that should anything go wrong shortly after the repair, you won't be left in the cold.
Facing a furnace breakdown, especially during chilly weather, can be stressful. But with a little foresight and research, you can quickly find a trustworthy company emergency furnace repair near Farmingdale. By considering the factors listed above, you can ensure that the company you choose not only fixes your furnace efficiently but also provides excellent customer service. Always remember that in emergencies, preparation is key. Consider identifying a repair service before disaster strikes—that way, when you need help in a hurry, you'll already know who to call.
Looking for the Best Emergency Furnace Repair Company Near the Farmingdale, New Jersey Area?
Are you looking for a professional and reliable furnace repair services in the Farmingdale, New Jersey area? East Coat Mechanical Contractors Inc. is a family run HVAC company based in Monmouth County that has been in the industry for more than 30 years. We pride ourselves in providing "Quality and Value" residential and commercial heating and cooling services throughout Central New Jersey. We provide installation, repair, and maintenance solutions for all types of comfort systems. Service towns in the Central NJ area include: Farmingdale, Allenhurst, Aberdeen, Red Bank, Wall, Freehold, Eatontown, Allentown, Deal, Long Branch, Highlands, Marlboro, Matawan, Avon-by-the-Sea, Atlantic Highlands, Belmar, Lake Como, Brielle, Lincroft, Middletown and many more! For more information, you can contact us at (732)751-8877 or check out our website.
Monmouth County HVAC Specialists