It's safe to assume that just about every homeowner in the Ocean County, NJ area utilizes their heating during the colder months of the year, putting their furnaces to work. No matter how well-maintained a furnace is, it will eventually succumb to wear and tear and general old age after years of use. When your heating system is starting to seem like it's on its last limb, rather than attempting to salvage it with repairs, it's likely in your best interest to look into Ocean County furnace replacement services. So what are the telltale signs that it's time to replace your heating unit? Below we will explain what you should be looking out for.
Ocean County Furnace Replacement | Signs that it's Time to Replace Your Furnace
1. Your furnace is constantly needing repairs. If you find yourself calling for furnace repair services multiple times a year, it may be worth considering furnace replacement instead of continuing to put money into fixing an aging furnace.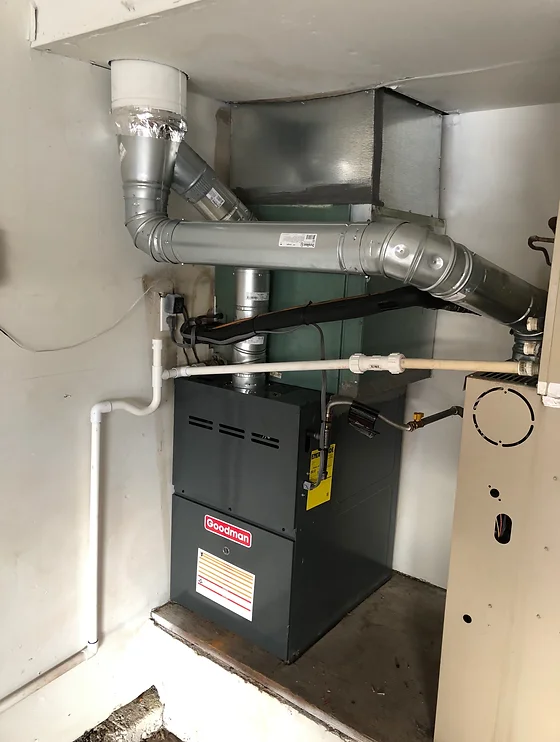 2. Your energy bills have been steadily increasing. A furnace that is past its prime will have to work harder and use more energy in order to effectively heat your home, causing your utility bills to spike. Investing in furnace replacement in Ocean County can save you money in the long run with more efficient heating.
3. The age of your furnace matters. On average, furnaces last about 15-20 years before they need to be replaced, so if yours falls within that age range or older, it may be time for a furnace upgrade.
4. The rooms in your home are not heating evenly. If certain areas or rooms in your house just can't seem to reach the desired temperature, it may be due to an ineffective furnace that needs to be replaced.
5. You can hear strange and loud noises coming from the furnace during operation. Squealing, banging, and clanging are all signs that something is amiss with your furnace and it's time for Ocean County furnace replacement services.
If you have noticed any of these red flags with your furnace, don't hesitate to contact a trusted Ocean County furnace replacement company for assistance in choosing and installing a new heating system for your home. A properly functioning furnace will not only keep you and your family warm during the winter, but it will also save you money and headaches in the long run.
Looking for an Experienced HVAC Company for Furnace Replacement in the Ocean County, New Jersey Area?
Are you looking for a professional and reputable HVAC company for furnace replacement services in Ocean County, NJ? East Coat Mechanical Contractors Inc. is a family run HVAC company based in Monmouth County that has been in the industry for more than 30 years. We pride ourselves in providing "Quality and Value" residential and commercial heating and cooling services throughout Central New Jersey. We provide installation, repair, and maintenance solutions for all types of comfort systems. Service towns in the Central NJ  area include: Bay Head, Berkeley Twp, South Toms River, Toms River,  Long Beach Twp, Stafford, Manahawkin, Lakewood, Jackson, Beachwood, Little Egg Harbor, Surf City, Brick, Lavallette, Seaside Heights, and many more! For more information, you can contact us at (732)751-8877 or check out our website.
Monmouth County HVAC Specialists